What is a HVAC Technician?
A person formally trained in installing, servicing and repairing various types of heating, ventilation, air- conditioning and refrigeration equipment in residential, commercial and industrial settings.
What does a HVAC Technician do?
The general duties of an HVAC technician include installing, maintaining, and repairing heating, air, and refrigeration systems. HVAC technicians can be required to do a number of minor tasks within these general areas of work. Also, some HVAC companies focus their services on solely repair or installation. They might also specialize in micro-niches of HVAC such as energy auditing, water-based heating, and commercial refrigeration.
Some of the common duties of HVAC technicians include:
Troubleshooting equipment to determine the source of the malfunction
Completing installation and repairs in adherence to applicable county and municipal codes
Assisting product development teams by advising them of needed applications
Planning for and performing the installation of wiring
HVAC employees may also be required to perform regular maintenance of heating and air conditioning systems. This encompasses cleaning ducts, checking fluid levels, and installing new filters.
One other important aspect of the technician's job is to provide customer service. Although HVAC technicians are trained to work with machines, they are also required to interact with people on a daily basis. Technicians will have to be attentive to the needs of customers to determine what work is required and maintain the integrity of their company's image.
Potential Hazards of the HVAC Industry:
HVAC technicians are subject to a number of potentially hazardous conditions. Technicians are often required to work in cramped areas, on high ladders near ceilings, or on the roofs of homes. They can be exposed to unfavorable weather for long periods of time. Since they are called to buildings without functioning climate control, they are also subject to the extreme hot or cold temperatures existing inside a location.
Other dangers include working with the harmful chemicals existing within heating and cooling units. As an HVAC technician you must make sure to wear the proper protective clothing, and properly dispose of used chemical agents. They need to be knowledgeable about the environmental regulations controlling how such fluids are to be used.
There are some more serious risks for HVAC workers that could be potentially fatal. They can be exposed to Carbon Monoxide which can be poisonous. As HVAC technicians frequently come into contact with wiring, they risk being electrocuted. They can also suffer other types of burns and abrasions to the skin. Although there are risks associated with the job, it is usually performed safely as long as proper care is taken.
Are HVAC technicians employed full time or part time?
Many HVAC technicians work full-time. However, it is not uncommon for them to work around 60 hours per week depending on the season. Work in this field also requires extensive traveling time as technicians are required to move from one job site to another.
Job Outlook for HVAC technicians and installers.
The need for HVAC technicians will continue to rise steadily. According to the Heating, Air Conditioning, and Refrigeration Mechanics and Installers: Occupational Outlook Handbook: U.S. Bureau of Labor Statistics (bls.gov), the job outlook for this field will increase 21% between 2012 and 2022. The median pay for technicians in 2020 was $51,000 per year, or $25.25 per hour.
The job growth in this field is attributed to the expected increase in building construction coupled with the fact that climate control systems are becoming more common. Also, since systems have to be replaced after about a decade, many buildings will become due for replacement units in the next few years. Due to these reasons, the job growth for this occupation is higher than average.
What training will you receive?
Our forty week program in Heating, Ventilation, Air Conditioning and Refrigeration (HVAC/R) prepares students for immediate employability in today's workforce. The HVAC/R industry is expected to continue to outpace the industry average for needed technicians.
The courses that comprise our HVAC course are:
OSHA 10-Industry and Safety
HVAC Tool Use and Applications
Basic Electricity: needed for reading basic blueprints and troubleshooting equipment
Air Conditioning Technology: needed for understanding how systems condition air for comfort
Heating Technology: needed for understanding how system heat and humidify air for comfort
Refrigeration Technology: needed for understanding the process of cooling spaces and processes
Hydronic Heating: the concept of liquid fluid as a medium for providing heat for comfort
Overview of each course: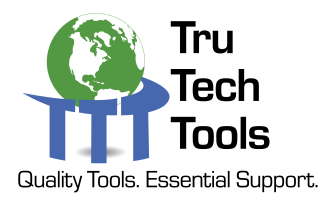 Successful completion of these courses will earn the student a Certificate of Completion from the program and make them eligible to continue on for the North American Technician Excellence (NATE) and Refrigeration Service Engineers Society (RSES) certifications further increasing your marketability across the globe.